The Bullet:
The Federal Aviation Administration (FAA) alleges that Amazon, Inc. violated USDOT regulations for the transportation of hazardous materials by air on several occasions.  It has proposed fines as a civil penalty for those alleged violations.
The information for this article regarding the alleged violations is derived from three FAA press releases.  Links to these press releases are at the end of this article.
Who:
Amazon.com, Inc., often referred to as simply Amazon, is an American electronic commerce and cloud computing company with headquarters in Seattle, Washington. Wikipedia
The Federal Aviation Administration (FAA) is the national aviation authority of the United States, with powers to regulate all aspects of American civil aviation. These include the construction and operation of airports, the management of air traffic, the certification of personnel and aircraft, and the protection of US assets during the launch or reentry of commercial space vehicles.  Wikipedia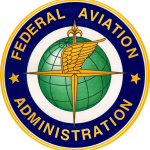 The FAA is one administration or bureau of many within the U.S. Department of Transportation.  Another USDOT administration, PHMSA or the Pipeline and Hazardous Materials Safety Administration, is responsible for all regulations regarding the transportation of hazardous materials in commerce within the U.S.  In this situation the FAA is the investigation and enforcement agency for the PHMSA Hazardous Materials Regulations (HMR).
Unmentioned in the press release is an international agency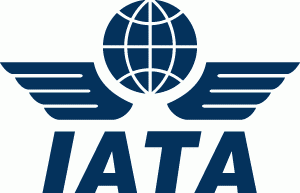 known as IATA, the International Air Transport Association, and its Dangerous Goods Regulations.  IATA is a creation of the airline industry – not of any government body – to set standards and regulate all transportation by air.  Its Dangerous Goods Regulations, though not officially adopted by PHMSA, is based on – and even a little more strict than – the Technical Instructions of the International Civil Aviation Administration (ICAO).  The ICAO Technical Instructions are adopted by PHMSA
If you like this article, please share it using any of the social media platforms identified at the bottom of this article.
You'll look real smart recommending my articles!
What:
FAA alleges that in three separate incidents dating from 2014, Amazon did not comply with the HMR.  Though each incident involved different hazardous materials (from acid drain cleaners to a compressed gas) and different outcomes (injured UPS employees, leaking packages), the alleged violations were sadly similar.  They include:
Not classifying the intended shipments to determine if they were a hazardous material as defined at 49 CFR 171.8.
Not using the authorized packaging for the HazMat.  Authorized packaging is identified for each HazMat in part 173 of the HMR, referenced from column 8 of the Hazardous Materials Table at §172.101.
Not using packaging designed, manufactured, tested, and marked to indicate it meets the United Nations packaging standards.
Packages offered for transport were not marked or labeled to indicate the contents and its potential hazards.  The package marking and labeling requirements are at §172, subpart D and E, respectively.
Not preparing and providing to the carrier (Fed Ex or UPS) two copies of the shipping paper which is meant to describe the entire hazardous materials shipment.  One of the press releases refers to the Shipper's Declaration of Dangerous Goods, which is the name for a shipping paper used exclusively by IATA.
Failing to provide emergency information.  Actually, a shipper of HazMat is required to provide two separate types of emergency information on or with the shipping paper.  Required emergency information includes:

Emergency Response Information that provides emergency responders and trained HazMat Employees critical information in the first few minutes of a spill, fire, or other HazMat incident.  Read:  The Shipper Must Provide Emergency Information.
Emergency Response Telephone is a phone number to call 24/7 whenever a HazMat is in transportation.  Its purpose is to provide emergency responders and trained HazMat Employees with immediate contact with a person who is knowledgeable about the hazards of the shipment and has basic emergency response awareness.  Read:  Providing the Emergency Response Phone Number.
"Amazon employees who handled the package had not received required hazardous materials training."  You'll forgive my bias but this is the big one.  Not providing initial and triennial HazMat Employee Training is bad enough.  But, if done right, training would have provided Amazon employees with the information and the tools necessary to properly classify and package the HazMat, apply the correct HazMat labels and markings, and complete the Shipper's Declaration of Dangerous Goods – with the applicable emergency information.
Contact me with any questions you may have about the transportation of hazardous materials by air, highway, vessel, or rail
International and Domestic
Daniels Training Services
815.821.1550
The three proposed civil penalties are:
$350,000 for alleged violations of October 15, 2014
$78,000 for alleged violations of May 24, 2014
$52,000 for alleged violations of June 2, 2014
Where/When:
In a press release dated June 15, 2016, FAA alleged:  on October 15, 2014 Amazon offered to United Parcel Service (UPS) a package containg a one-gallon container of "Amazing! LIQUID FIRE," a corrosive drain cleaner for transport from Louisville, KY to Boulder, CO.
In a press release dated June 22, 2016, FAA alleged:  on June 2, 2014, Amazon offered UPS a non-specification cardboard box containing a flammable gas for air transportation from Whitestown, IN to Glendale, CA.
In a press release also dated June 22, 2016, FAA alleged:  on May 24, 2014, Amazon offered Federal Express (FedEx) two cardboard boxes containing corrosive rust stain preventer for air transportation from Plainfield, IL to Davenport, FL.
Why:
The purpose of the HMR is to ensure the safe transportation in commerce of hazardous materials.  One of the responsibilities of the FAA is to ensure that HazMat transported by air within the U.S. is done in compliance with the HMR and the IATA Dangerous Goods Regulations.
Amazon has a history of violating the Hazardous Materials Regulations.  From February 2013 to September 2014 alone, Amazon was found to have violated the Hazardous Materials Regulations 24 other times.  FAA press release of June 13, 2016
How:
The FAA has the authority to enforce the Hazardous Materials Regulations of PHMSA when the mode of transportation is by aircraft.  The FAA will, in addition, enforce the IATA DGR if it is used within the U.S. by a carrier or shipper.
In 2015, the FAA handed out more than $4.5 million in civil penalties for improper shipments of hazardous materials aboard airplanes, up from $3.4 million in 2014.  Dallas Morning News
Conclusion:
Don't assume that big companies have huge budgets to spend on regulatory compliance and therefore have all the answers when it comes to shipping HazMat.  Unless they have personnel dedicated to researching the regulations, and staying on top of new regulations – such as those for the transportation of lithium batteries – they can be just as in the dark as a small start-up.
One mainstream news article on this issue quoted an expert who stated regarding Amazon, "Before, when they were smaller, they didn't have to make as many distinctions between ground and air."  In fact, the Hazardous Materials Regulations of PHMSA apply to these HazMat no matter how they are transported in commerce (air, rail, highway, or vessel).  It's just that the regulations for transportation by air are more strict than those by highway and rail (the regulations for transportation of HazMat by vessel are also pretty strict, just not as strict as those by air).
Another mainstream media article referred to these hazardous materials in these instances as "prohibited dangerous goods…".  Without more information on the actual hazardous material and the volume of their packaging, it is impossible to know if it is "prohibited" for transportation by air or merely subject to the requirements of the HMR.  Many hazardous materials – including Class 1 explosives – may be transported by air if they are correctly classified, packaged, marked and labeled, and a shipping paper is prepared with the necessary emergency information.
Daniels Training Services
815.821.1550
More Information: