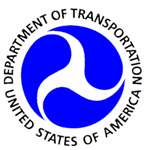 In a Final Rule issued 3.2.11 and effective 5.2.11 the Department of Transportation (DOT) added a new part (49 CFR 109) to its existing enforcement procedures found in 49 CFR 107, Subpart D.  This new part specifies the procedures DOT enforcement officials will follow to complete inspections of hazardous material packages.  It is important that your HazMat Employees are properly trained to avoid the kinds of mistakes that may result in a DOT investigation of your packages in shipment.
There are several administrations within the DOT that are empowered to make investigation of hazardous material packages in domestic transportation, they are:
Federal Aviation Administration (FAA)
Federal Motor Carrier Safety Administration (FMCSA)
Federal Railroad Administration (FRA)
US Coast Guard (actually part of the Department of Homeland Security)
An investigator of any of these administrations, and the Coast Guard, may halt the transportation of a hazardous material package and direct it to an examination facility, interview persons and gather information to determine the contents,and open outer packages or overpacks to inspect inner packages or packaging components.  At the close of its investigation the inspector may reclose the package and return it to transportation.
An investigator may take any or all of the above actions whenever he/she believes that a hazardous material package, or a package they believe to contain hazardous materials, does not comply with the regulations of the DOT.  If an imminent hazard is believed to exist or a package is found to be non-compliant the investigator has the authority to issue an out-of-service order prohibiting the further transportation of the hazardous material until it is returned to compliance.
The new regulations also allow the DOT to issue emergency orders as restrictions, prohibitions, recalls, and out-of-service orders without advanced notice or a hearing if it determines an imminent hazard exists or the hazardous material transportation regulations have been violated.
And what are regulations without enforcement?  Punitive damages and civil penalties (eg. $$money$$) may be issued if violations are found.
What this means to you is that your shipment of hazardous material – including hazardous waste – may be stopped, opened, inspected, and halted in transportation if a violation is found.  This could have an impact on your sales, but also your compliance with the Environmental Protection Agency (EPA) regulations regarding hazardous waste.  Proper packaging, labeling, and marking of a hazardous waste for shipment is a requirement of the EPA as well as the DOT and a violation of one's regulations may be the violation of the others.
So do everything you can to ensure your shipments of hazardous materials and hazardous waste are in compliance with the regulations of both the DOT and the EPA (not to mention state-specific regulations).  The best way to do this is to attend one of my training events.
My training comes in two formats (web-based is not yet available) they are:
Open enrollment training held nationwide and year-round, and;
On-site training brought to your door and tailored to your site-specific needs.
Whichever you choose, my training meets and exceeds the training requirements of both the EPA found at 40 CFR 265.16 and those of the DOT found at 49 CFR 172, Subpart H.  Both in one day!