Why should I read your blog?
Most blogs exist solely for the promtion of the website and its services; and yes, I'll admit that mine serves that purpose.  But that's no reason for you to read my blog, what's in it for you?  To answer that, I'll tell you about the sources of the material that make up the blogs.
Question from my training customers – These are my favorites.  I encourage my attendees to ask questions and am happy to answer them during the training if possible.  Sometimes, however, I get a question that really stumps me or requires more research before I can answer.  It's these that I take back to my office and begin my research through the regulations, guidance documents and interpretations, and contacting the applicable agency for information.  Armed with all of this I draft a concise response to the question, documenting the applicable regulations and etc.  It is these that I post as my blogs.
Comments on agency newsreleases – I'm subscribed to newsfeeds from many different State and Federal EHS agencies and these frequently contain enforcement actions taken against regulated facilities.  I'm not one to exult in someone else's misfortune, but I take these opportunities to expound on the meaning of the violations and to point out that in all cases – except for outright criminal intent – the one solution that precludes all the violations is training.
Proposed and upcoming changes to the regulations – Those same agency newsfeeds keep me informed of proposed and final rulemakings that may have an affect on many in the regulated community.  I put the information into easy-to-understand blogs and point you to the source documents where you can read for yourself.
"Hey I wonder about…" – My 20+ years of experience working for, and with, regulated facilities steered my interest in the regulations into a pragmatic direction.  More than what the regulations are, and where they came from, I want to know how they work, how they affect operations on the shop floor.  I use my blog illuminate some of the common, and not so common, regulations and explain what you need to do to comply.
Myth-busting – All too often – I was guilty of this as well – commonly held beliefs about the regulations turn out not to be true.  Sometimes this reveals a potential non-compliance (e.g. SQG's must conduct weekly documented inspections as well as LQG's), and sometimes it reveals an area where too much effort is put into complying with a requirement that doesn't exist (e.g.weekly inspections are not required for hazardous waste containers at satellite accumulation areas).
Sources of additional (sometimes free) information – Some regulatory agencies are better than others, and States differ from the Feds, but they all offer some guidance information and tools you can use.  I share these as I become aware of them and direct you to where you can get the information for yourself.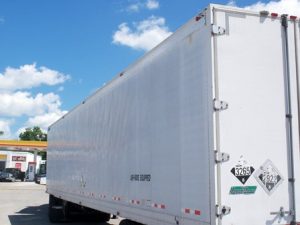 The thing is:  my blogs are all-original material and are directed toward, and in many cases are inspired by, EHS professionals like you.  If you generate a hazardous waste and/or if you ship or receive hazardous materials you will find something of interest in my blog.
If you're not interested in subscribing to a blog, there are still ways you can have access to the content.  These same blogs are tweeted on Twitter and posted on LinkedIn throughout the month, so just connect with me on those platforms and read them there.  Or, you may subscribe to my newsletter where the blogs appear together.
Whichever medium you choose, feel free to share or comment on my efforts.  I am always willing to learn more, and to take your questions.  Who knows?  I might turn it into a blog.
Go to my blog