The Bullet:
A Dover, DE store in the Royal Farms chain was issued a violation by the Delaware Department of Natural Resources and Environmental Control for a simple – but common – violation of the State's hazardous waste regulations.
Contact me with any questions you may have about the transportation of hazardous materials by air, highway, vessel, or rail
International and Domestic
Daniels Training Services
815.821.1550
Who:
Royal Farms Store #139 of the Royal Farms chain of retail stores.
Delaware Department of Natural Resources and Environmental Control (DNREC).  DNREC Contact: William Davis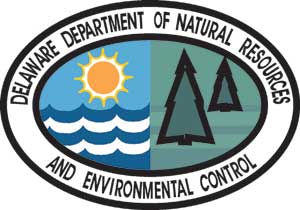 What:
As a generator of a solid waste, the store failed in its responsibility under both Federal and State regulations to conduct, and document, a hazardous waste determination.
Where:
Royal Farms Store #139 6 West Lebanon Road Dover, DE 19901
When:
Date Discovered: 05/02/2014
Enforcement Action Served Date: 07/22/2014
Date Corrected: 08/21/2014
Why:
A person that discards any material generates a solid waste.  Unless that person is exempt from regulation under the Resource Conservation and Recovery Act (RCRA) – and this store clearly is not – they must conduct a hazardous waste determination.  This determination must be documented (no format is specified) and a record kept for at least three years from the last date the waste was shipped off-site for treatment, disposal, or recycling.
How:
The state of Delaware – like most other states – has an authorized hazardous waste program which requires it to enforce the RCRA regulations within its borders.  A state that does not enforce its regulations stands to loose its authorization to manage its own hazardous waste program.
Conclusion:
A person can be forgiven of thinking that the hazardous waste regulations of RCRA apply only to large industries, utilities, landfills, and the like.  It can be surprising to learn that a local retail store is subject to the same regulations.  First and foremost among the RCRA regulations is to conduct a hazardous waste determination.  From that, a solid waste generator can determine what status of hazardous waste generator they are, and what regulations apply to the cradle-to-grave management of their hazardous waste.
Not sure of your hazardous waste generator status?
Don't wait for a Notice of Violation from your state to learn you are subject to the regulations.  Contact me and I can assist you with the hazardous waste determination and any training you may require as well.