First…
Go to Google.com on your phone or PC and say or enter:  Daniels Training Services

You'll see my Google My Business page which will look something like this:

Second…
Click the "Write a review" button: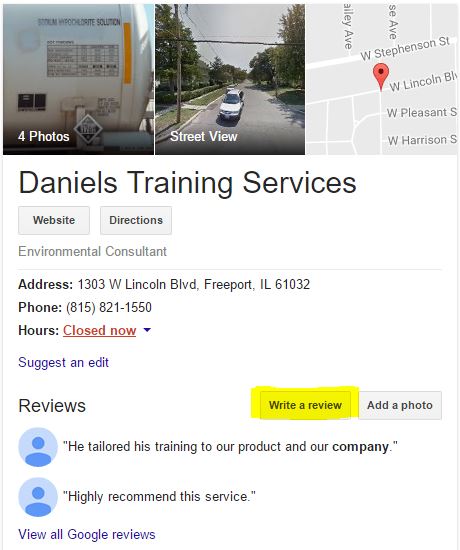 On a mobile device you may not see the "Write a review button until you click on a blue circle with the down arrow in it to expand the section.  Scroll down to "Rate and review".
Third…
Click on the number of stars you rate the training (all five I hope!)
Write a review of your experience in my training.  Did you learn anything?  Did I seem knowledgeable?  Did I answer your questions?  Was my training a good value?  Would you recommend it to others?  Do you like me?  Do you really like me?!?  Sorry.  Too far.
 
You may be asked to sign in to your Google account if you are not already.  Google doesn't allow anonymous reviews.  If you don't have a Google account, see the next step.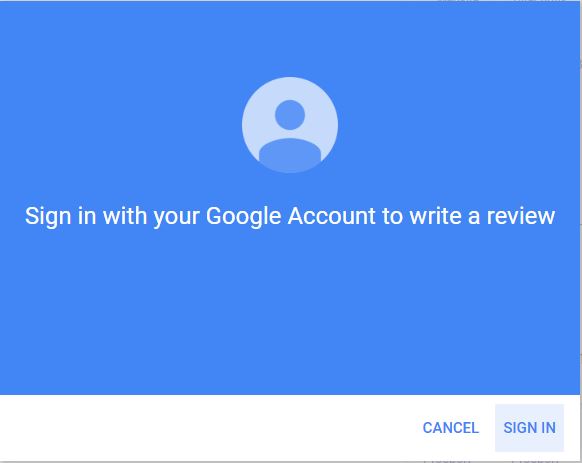 Fourth…
As stated previously, Google does not allow anonymous reviews so you must sign in to your Google account first or create one.  Creating a new Google account only takes 2-3 minutes and "c'mon, seriously?  You don't have a Google account yet?"
 And that's it!  Really simple, right?
I appreciate you doing this for me.  This kind of effort on your part helps me to be found when people are searching for the type of training services that I provide.