"PHILADELPHIA (March 8, 2012) — Ellwood Quality Steels Company has agreed to pay a $150,000 penalty to settle alleged violations of hazardous waste regulations at its manufacturing facility in New Castle, Pa., the U.S. Environmental Protection Agency announced today."  Based on the information contained in the full US EPA news release, let's determine the cost for Ellwood Quality Steels Company to comply with the regulations and avoid this fine.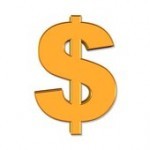 1.       "…a variety of hazardous waste including electric and ladle arc furnace dust, which was contained in two tractor trailers without being marked as hazardous waste;" – Since no mention is made to the contrary, I'll assume the two tractor trailers meet the US EPA definition of a container found at 40 CFR 260.10:  Container means any portable device in which a material is stored, transported, treated, disposed of, or otherwise handled.  A roll of 500 labels bearing the words "Hazardous Waste" = $65.  Add the date of accumulation, ie. the date hazardous waste first was placed in the container, and your back in compliance.
2.       "…improperly disposing of mercury-containing universal waste lamps in its arc furnace without a hazardous waste permit." – Cost for disposing of 500 x 4' fluorescent lamps with Lamptracker = $450.
3.       "… stored hazardous waste for more than 90 days without a storage permit;" – This one's a wash since it doesn't cost anything extra to ship hazardous waste off-site prior to 90 days.  There are some instances when a Large Quantity Generator of hazardous waste may legally exceed the 90 day on-site accumulation limit without a permit, read more about it here.  Compliance with the regulations, in this case however, is free.
4.       "failed to keep hazardous waste containers closed;"  – Hazardous waste containers must be kept closed except when adding or removing waste, read more here.  New Pig Latching Drum Lid = $275.
5.       "failed to minimize the possibility of releases of hazardous wastes;" – I'm unsure what is meant by this, but since Pennsylvania is one of the few States that requires a containment system for the storage area of a hazardous waste generator [the others are: AL, CA, CT, MA, MN, SC (if LQG), WA, & MO (if >1,000 kg)], I'll assume they didn't provide proper containment.  I'm no contractor, so let's assume the total cost to construct a storage area with containment = $25,000.
6.       "failed to conduct weekly inspections;" – Large and Small Quantity Generators of hazardous waste must weekly inspect their hazardous waste accumulation and storage areas, read more here.  The inspections can be completed by any employee trained sufficiently to perform their duties in compliance with the regulations.  Cost in lost time spent performing the inspection = $50/week = $2,600/year.
7.       "failed to provide hazardous waste training;" – I provide on-site training that meets the requirements of the US EPA for Hazardous Waste Personnel and the US DOT for HazMat Employees for $1,749.
8.       "failed to prepare and maintain hazardous training records;" – I provide these records as part of my on-site training; cost = $0.
9.       "failed to properly fill out hazardous waste manifests;" – I address the proper completion of the Uniform Hazardous Waste Manifest at my on-site training and at my open-enrollment training at no additional cost.
10.   "and failed to comply with universal waste labeling/marking requirements." – Though provided relief from full regulation under RCRA, universal waste still has specific labeling and marking requirements.  Learn how to comply with the regulations at one of my training events.  Purchase 100 universal waste labels from Labelmaster for $44.
Total cost to comply with regulations = $27,583 + $2,600/year for inspections.  Consider that the cost of the fines doesn't begin to cover the total costs to the company in lost time, headaches, lawyer and consultant fees, etc.  No matter what math you use, it's always less expensive to comply with the regulations than it is to pay the fines.
Please contact me for a free consultation; I can help you decide if you'd be better attending one of my open enrollment training events or having me conduct on-site training at your facility.