Understanding the Dangerous Goods Regulations (DGR) can be challenging – though IATA, the International Air Transport Association does a pretty good job of keeping it simple.  Sometimes compliance with the DGR can hinge on just one word.  Sometimes a "should" means something very different than a "Shall".  The purpose of this brief article is to describe what it means when the IATA DGR uses terms such as:  "shall", "must", "should", & "may".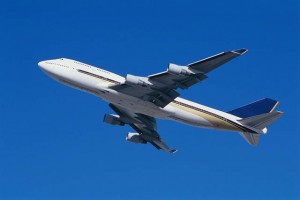 Sub-paragraph 1.3.1.3 of the IATA DGR reads:
In these Regulations, the words "shall" and "must" are used to indicate a mandatory requirement. The words "should" and "may" indicate a preferred requirement and are not binding.
So…
"Shall" and/or "Must":
A regulation of the IATA DGR that contains the words "shall" or "must" is a requirement for compliance.  Whatever it is, you gotta do it.  Unless, of course, it's a "shall not" or "must not".
"Should" and/or "May":
A regulation of the IATA DGR that contains the words "should" or "may" are not mandatory or binding, though they are preferred.
More…
State and Operator variations identified in Subsection 2.8 contain additional restrictions above and beyond those found in the IATA DGR.  As a Shipper of Dangerous Goods you must comply with the requirements of your Operator(s) (ie. Carriers) of your HazMat and those of the state (ie. nations) you intend to ship to or from – and sometimes over.
Pursuant to paragraph 1.2.4 of the IATA DGR, an Operator may…
Refuse to transport a particular article or substance.  This includes rejecting an exemption granted by a state.
Impose special requirements on the transport of a particular article or substance above & beyond the IATA DGR.
Require a shipper to seek confirmation or endorsement of the "Shipper's Declaration for Dangerous Goods" from an authority they name.
Do I provide the training required for Shippers, Packers, and Freight Forwarders as required by Subsection 1.5 of the IATA DGR?  Yes I do!
Contact me with any questions you may have about the transportation of hazardous materials by air, highway, vessel, or rail
International and Domestic
Daniels Training Services
815.821.1550
Contact me for a free training consultation or if you have any questions about the transportation of Dangerous Goods by air.