I RECEIVED A QUESTION FROM A COMPANY WITH WHICH I'VE HAD A LONG AND FULFILLING RELATIONSHIP.  I WAS GLAD TO HELP WHEN I RECEIVED THIS EMAIL ON APRIL 22ND:
Hello Dan.  I hope everything is going well for you.
Have you ever ran into a infectious waste that is potentially flammable too?  The generator can't even find a lab to test it and the question has come up about both EPA waste designation and DOT.  Does infectious waste take precedence and you don't need to consider the flammability for either DOT or RCRA?  Just asking if you knew something off the top, don't need to investigate.
I DID HAVE SOMETHING OFF THE TOP – AND DID A LITTLE INVESTIGATING TOO – TO DELIVER BACK AN ANSWER THAT SAME DAY: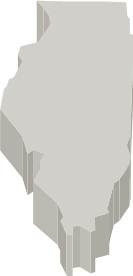 USEPA does not regulate Medical Waste.  Illinois EPA does however, as a Potentially Infectious Medical Waste.  USDOT regulates as an Infectious Substance when in transportation.  OSHA regulates as a BioHazard when worker exposure is a concern.
A generator is required to make a hazardous waste determination for all waste, therefore they must determine if D001 applies.  If testing is not possible, they can make determination based on generator knowledge.
A separate determination is made when offered for transportation as a hazardous material per USDOT.  There it will likely be a Class 3 Flammable Liquid, a USEPA hazardous waste (depending on generator status), and a Division 6.2 Infectious Substance.
See below for articles related to this subject: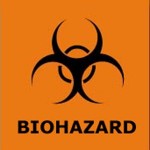 Please let me know if you have any other questions.
HIS REPLY JUST A FEW MINUTES LATER:
Thank you Dan.
Have a great day,.
AND THAT WAS IT.  THE ENTIRE Q&A COMPLETED IN A FEW HOURS OF AN AFTERNOON.  I CAN BE JUST AS QUICK ANSWERING YOUR QUESTIONS, SO DON'T HESITATE TO ASK ME.
Contact me with any questions you may have about the generation, identification, management, and disposal of hazardous waste
Daniels Training Services
815.821.1550