After completing the Annual RCRA Refresher Training for a client in St. Louis, I had some time to drive around before heading to the airport to continue journey for the week.  I stumbled upon a site that all St. Louis residents should be aware of and hopefully take advantage of.  It's the St. Louis Household Hazardous Waste Collection site, located on the grounds of the Lemay Wastewater Treatment Facility.
Lemay HHW Facility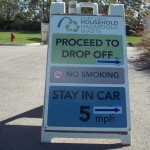 291 E. Hoffmeister
St Louis MO 63125
Its hours of operation are Thurs-Sat 9am-5pm.
The young man operating the site that day was kind enough to answer my questions and let me take some pictures.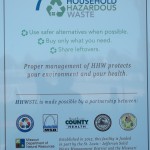 Since I'm not eligible to bring my household hazardous waste here for disposal (the site is open to residences, not businesses, in St. Louis and Jefferson counties and the City of St. Louis), my interest was purely professional.
I do know that the waste generated by homeowners – not just homes, but some commercial and governmental site as well – is conditionally excluded from the definition of hazardous waste at 40 CFR 261.4(b)(1).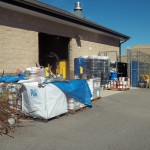 This USEPA exclusion for HHW extends beyond its collection at a state-approved collection site such as this one.  In other words, the waste collected at this program does not need to be managed as a hazardous waste, even after its collection.  Of course, the Treatment Storage and Disposal Facility that is responsible for final disposal of the HHW may prefer to manage it as a hazardous waste for the sake of its RCRA permit.  In addition, a state may require HHW to be managed as a hazardous waste once it leaves a collection site like this and goes to the TSDF for final disposal.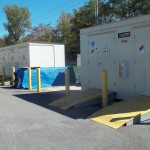 Daniels Training Services
815.821.1550
Unfortunately, the HHWSTL does not accept waste from a business.  If you generate a hazardous waste, then you must have some form of training for your Hazardous Waste Personnel.