Announcements from regulatory agencies of the US Government in the Federal Register can have a profound impact on your business.  Therefore it's important for you to continuously monitor Federal Register publications for announcements applicable to your operations.  I can help you to do this.
Sometimes an announcement in the Federal Register calls for a more thorough explanation than just what is conveyed by the headline.  That is the point of this article.  Here I will briefly summarize, and provide access to more information, on a specific Federal Register announcement:  Hazardous Waste Management System; Identification and Listing of Hazardous Waste; Proposed Exclusion.
What agency is making the announcement?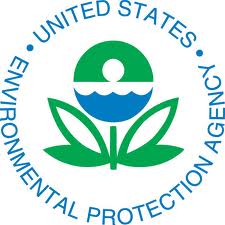 The United States Environmental Protection Agency (USEPA).
Daniels Training Services
815.821.1550
When was this announced in the Federal Register?
Wednesday, August 20, 2014
Any other dates I need to know?
Comments must be received on or before September 19, 2014.
Any person may request a hearing on the proposed decision by filing a request to EPA by September 4, 2014.
What type of action is this?
Proposed rule and request for comment.
What regulations may be impacted?
40 CFR Part 261
[EPA-R07-RCRA-2014-0452; FRL-9915-45-Region 7]
How is the announcement identified?
Hazardous Waste Management System; Identification and Listing of Hazardous Waste; Proposed Exclusion
Pages 49252 – 49260 [FR DOC # 2014-19771]
I don't have all day.  Can you sum it up for me and I'll determine if I need to read the whole thing?
The Environmental Protection Agency (EPA, also, "the Agency" or "we") is proposing to grant a petition submitted by the John Deere Des Moines Works (John Deere) of Deere & Company, in Ankeny, Iowa to exclude or "delist" up to 600 tons per calendar year of F006/F019 wastewater treatment sludge filter cake generated by John Deere's wastewater treatment system from the list of hazardous wastes.  The Agency has tentatively decided to grant the petition based on an evaluation of waste-specific information provided by John Deere. This proposed decision, if finalized, would conditionally exclude the petitioned waste from the requirements of hazardous waste regulations under the Resource Conservation and Recovery Act (RCRA).  This exclusion would be valid only when the wastewater treatment
sludge filter cake is disposed of in a Subtitle D landfill which is permitted, licensed, or otherwise authorized by a State to manage industrial solid waste.  If finalized, EPA would conclude that John Deere's petitioned waste is nonhazardous with respect to the original listing criteria and that there are no other current factors which would cause the waste to be hazardous.
Where can I look for more information?
Daniels Training Services
815.821.1550