The Bullet:
The U.S. Environmental Protection Agency has reached a settlement with the U.S. Army for alleged violations of its hazardous waste permit at Fort Wainwright, Alaska. As part of the settlement, the Army has agreed to pay $59,220 in penalties for violations of the Resource Conservation and Recovery Act (RCRA).
Who: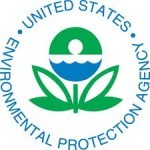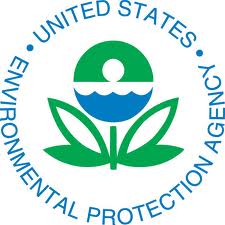 U.S Environmental Protection Agency Region 10.
Fort Wainwright, a U.S Army base.
What:
EPA alleges that the Army violated its RCRA permit by failing to notify the Agency when an old munitions and explosives dump was discovered within the Fort's Small Arms Range Complex in June 2013.
The U.S Army paid $59,220 in penalties as part of the settlement.
Where:
The U.S Army base Fort Wainwright is located on the eastern border of Fairbanks, encompassing over 900,000 acres and includes a range complex, maneuver areas, missile sites, and a garrison.
When:
EPA listed Fort Wainwright on the Superfund National Priorities List:  1990.
Initial investigation of the site:  2013.
Old munitions and explosives dump discovered within the Fort's Small Arms Range Complex:  June 2013.
Army required to notify EPA of its knowledge of the dump:  within 15 days.
EPA learned of the dump in a technical memo from the Army's contractor:  more than a year later.
The Army conducted a partial cleanup at the site:  2015.
Settlement announcement published by EPA: 12/08/2015
The Army to conduct additional cleanup:  2016.
Why:
"Failure to notify EPA could have delayed and impeded our ability to ensure timely, appropriate actions were taken to protect people and the environment." said Ed Kowalski, Directo of EPA's Pacific Northwest Office of Compliance and Enforcement.
Contact me with any questions you may have about the generation, identification, management, and disposal of hazardous waste
Daniels Training Services
815.821.1550
How:
Alaska does not have an authorized hazardous waste program under RCRA (neither does Iowa, Puerto Rico, the Virgin Islands, American Samoa, nor the Commonwealth of the Northern Marianna Islands), therefore the Federal regulations of the EPA are in effect and enforced by EPA.
Conclusion:
What I find interesting about this situation is that Fort Wainwright has a permit under the Resource Conservation and Recovery Act and does not operate as do most generators of hazardous waste: under the permit-by-rule regulations of 40 CFR 262 and elsewhere.  Their permit allows the base to do more with its hazardous waste, e.g. store it for greater than 90 days, perhaps but also comes with more strict responsibilities and is subject to more oversight by state and Federal agencies.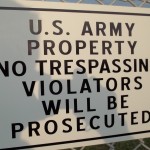 The other interesting aspect of this announcement is that the U.S. Army is subject to EPA regulations under RCRA.  Got that?  There is no exclusion from regulation under RCRA even for our armed forces.  (Last month I published an announcement of NASA's alleged violations of RCRA).  If you're curious about RCRA and its application to government agencies read this article:  Military Munitions, RCRA, and the Federal Facilities Compliance Act of 1992.
Interested in a Webinar that covers this topic, and more!
Read the press release:  Army settles with EPA for hazardous waste violations at Fort Wainwright, Alaska
EPA Contact Information: Suzanne Skadowski, 206-553-2160, 206-900-3309
Learn more about EPA's RCRA compliance and enforcement work at: http://www2.epa.gov/enforcement/waste-chemical-and-cleanup-enforcement.