Daniels Training Services is the company I created when I quit my secure, good paying job in November of 2010 because I believed then, as I do now, that training should be more than something EHS professionals endure in order to comply with the applicable regulations.  I think it should be an opportunity to learn about the regulations:  where they come from, their purpose and intent, and most importantly, how the regulations apply to you.  That is why I strive to make my training different.  To answer your questions and inform you of regulatory requirements you didn't even know to ask about.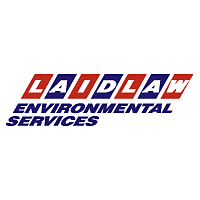 I came by my knowledge of the regulations through direct experience.  From 1992 to 1997 I was employed in a variety of roles (Field Chemist, Truck Driver, Waste Consolidation Supervisor) for the hazardous waste division of Laidlaw Environmental Services in Pecatonica, IL.
As a Field Chemist and Truck Driver, I had to learn the USEPA regulations for the handling and transporting of hazardous waste.  As a Waste Consolidation Supervisor, I became experienced in the regulations regardinging treatment, storage, and disposal of hazardous waste.
My truck driving experience also required me to become familiar with all the USDOT requirements for transporting HazMat (which includes hazardous waste) such as:  shipping papers, placads, weight restrictions, load segregation and securement, HM routes, hours of service, and staying awake behind the wheel instead of dozing off as my coworkers in the passenger seat were allowed to do.
One month after being laid off from Laidlaw in 1997 I began working for Fehr Graham Engineering & Environmental in Freeport, IL.  FGA is an engineering and science consulting firm and includes an EHS division where I worked until November of 2010.
While employed at FGA – a company I highly recommend – I was exposed to the full range of environmental regulations in a variety of industries and in many different states.  Everything from Clean Air Act permit applications to auditing recycling vendors for our clients.  Here I first gained experience, and realized I enjoyed, training groups of people.  As a matter of fact, it was as an employee of FGA that I first experienced a training event similar to the ones I conduct now.  After that initial experience, I realized it was something I was good at and I could do.  At 41 years old and with mid-life crisis in full swing I took the plunge, quit my job, and started Daniels Training Services. 

Don't believe any of the above?  Well, just check out my resume, it has bullet points.
---
What does Daniels Training Services do?
I focus solely on the following RCRA and HazMat Training Services:
Triennial HazMat Employee training required by the DOT @ 49 CFR 172, Subpart H, and;
Annual Hazardous Waste Personnel (RCRA) training required by the EPA @ 40 CFR 265.16.
HazMat Training Formats
Though my subjects are limited to HazMat, there is no limit to the format my training may take.
Training Seminars I don't believe in limiting HazMat Training to one state or region, so these are scheduled year-round and nationwide.  In one day (8 hours) you will meet and exceed both of the above regulatory training requirements.  If you don't see a convenient time when I'm scheduled to be in your area, contact me and we'll see what we can work out.  As of August 2015 I no longer provide open enrollment Training Seminars.  Please choose from one of my other training options.  
For Onsite Training I'll come to your site on your schedule and train all of your employees for one flat fee.  Besides being the most cost-effective option if you have five or more employees, you also benefit from site-specific training that covers only the topics you and your employees need to know.  It can be for one day or several days depending on your need.
Self-Guided Training is a good follow-up to a round of on-site training.  I will work with you to create a site-specific training program that you will then own and control for one flat fee.  It's great for training those new employees whose hiring falls inbetween the regularly scheduled training dates.
Web-Based Training may be your best option if you are facing a fast-approaching training deadline.  The training content can either be the same as my Public/Open Enrollment, or, if time allows, we can craft the training to make it site-specific.  Either way, web-based training is the way to maintain regulatory compliance in a short amount of time.
Hosted Training may be just the thing for consulting firms or professional organizations that want to provide a service to their customers or members.  How it works is that you schedule, promote, and prepare the location for the event and I provide the training that you request – you choose the content, length of training, etc.  You can collect money from attendees or provide it free-of-charge as you see fit.  You need only pay me one flat fee for my services.
Need a Professional Speaker for the next meeting of your professional organization?  A slight variation of Hosted Training, only in this one I don't get paid.  I'm happy to share what I know with potential customers.  If you need an hour or more on any topic related to hazardous waste or hazardous material transportation, please contact me and we'll see what we can work out.